Safe and Humane Wildlife Removal Services in South Florida
During the past several years Petri Pest Control has observed a growing need for wildlife removal services in South Florida. With new wildlife issues, such as iguanas and Africanized honey bees, on the up rise, and familiar problems with rodents, raccoons, and opossums still persisting Petri entered the wildlife market to better serve our existing customers as well as other South Florida homeowners and businesses.
Get your personalized quote in a few clicks.
Wildlife Exclusion For Your Home & Business
Want to make sure wildlife doesn't find their way into your property again? Wildlife exclusion service is the answer. As with pest control service, wildlife removal services can vary greatly based on the type of nuisance wildlife, the extent of infestation and the level of service desired by our customer. In cases where wildlife has entered a structure, exclusion services including sealing and repairing entry points, is recommended to prevent continued entry by wildlife. Initial placement of 'Havahart' cages that humanely trap, but do not harm, wildlife followed up daily removal is general protocol for many wildlife issues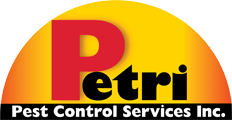 Get an
Instant

Quote Over the Phone
Petri Pest Control gives all customers a FREE initial quote. Fill out the form below to find out how Petri can help you today!
"*" indicates required fields
Nuisance Wildlife Control
You Can Depend On
The wildlife removal business in Florida consists mainly of the safe and humane removal of nuisance wildlife as defined by Florida Fish and Wildlife Commission as wildlife that causes or may potentially cause property damage, presents a threat to public safety, or causes an annoyance within, under, or on a building.
Petri looks forward to continuing to handle our customers' pest control, lawn care, and termite needs. And with the addition of wildlife services, Petri can now be there for customers on the occasion this need may arise.
Since we've switched to Petri we have had zero issues with pests. They are the most reliable and the best extermination service we have ever had, and that spans over 50 years of living in south Florida. I highly recommend Petri for top service.
We have been using Petri for about 4 years now and I am very happy with the service. Our technician Marion is amazing. He is extremely thorough and does a fantastic job every time he comes. We greatly appreciate the quality of his work and dedication to getting the job done right.
I highly recommend this company for this service. I had 4 very professional servicemen come and take care of the rodents in my attic. Each of them were on time, thorough, caring and professional. They were Justin, Carlos, Greg and Alonzo. I'm very satisfied with their work.
Serving South Florida since 1956
Wildlife Removal in South Florida
Serving Broward County and Palm Beach County
Hollywood | Fort Lauderdale | Pompano Beach | Hallandale Beach | Deerfield Beach | Pembroke Pines | Dania Beach | Plantation | Coral Springs | Coconut Creek | Parkland | Davie | Lighthouse Point | Weston
Boca Raton | Delray Beach | Greenacres | Highland Beach | Lake Worth | Lantana | Wellington