Don't let the bed bugs bite.
The resurgence of bed bugs over the past ten years continues to be a major problem for homeowners and businesses. Researchers and entomologists continue to learn more each year about these elusive and challenging insects every year. At Petri Pest Control, we use cutting-edge technology and expertise to deliver targeted bed bug treatments that deliver peace of mind. Call us today to schedule your bed bug extermination services.
Get your personalized quote in a few clicks.
How are bed bugs treated?
Bed bugs are the most difficult of all pests to control and complete elimination can often take several weeks or even months. For hotels and apartments, this can be an expensive process with costs sometimes in the tens of thousands of dollars. Since bed bugs have made their comeback researchers and manufacturers have continually looked for new methods to treat bed bugs. All of these methods have their pros and cons but there remains no silver bullet to eliminating bed bugs. Many of the newer methods are used in conjunction with traditional pest control applications. Some of the newer methods include:
Why are bed bugs so tough to eliminate?
Bed bugs remain the toughest of all pest problems for several reasons including: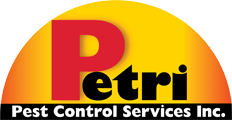 Get an
Instant

Quote Over the Phone
Petri Pest Control gives all customers a FREE initial quote. Fill out the form below to find out how Petri can help you today!
"*" indicates required fields
Bed Bug Extermination Services in Broward and Palm Beach County
Trying to get rid of bed bugs on your own is not normally advised. These pests are tricky to get rid of and usually require the help of a professional exterminator to completely remove an infestation. As bed bugs have evolved, they have become resistant to some common pesticides used to treat other pests. This means it is essential to use an exterminator that is up to date on all pest control practices.
At Petri Pest Control, we are continually learning and implementing the best and most effective methods of pest control. Our technicians are expertly trained to remove bed bugs or any pest infestation from your home. Contact us today for a free quote and more information on our bed bug extermination services.
Since we've switched to Petri we have had zero issues with pests. They are the most reliable and the best extermination service we have ever had, and that spans over 50 years of living in south Florida. I highly recommend Petri for top service.
We have been using Petri for about 4 years now and I am very happy with the service. Our technician Marion is amazing. He is extremely thorough and does a fantastic job every time he comes. We greatly appreciate the quality of his work and dedication to getting the job done right.
I highly recommend this company for this service. I had 4 very professional servicemen come and take care of the rodents in my attic. Each of them were on time, thorough, caring and professional. They were Justin, Carlos, Greg and Alonzo. I'm very satisfied with their work.
Serving South Florida since 1956
Bed Bug Treatment in South Florida
Serving Broward County and Palm Beach County
Hollywood | Fort Lauderdale | Pompano Beach | Hallandale Beach | Deerfield Beach | Pembroke Pines | Dania Beach | Plantation | Coral Springs | Coconut Creek | Parkland | Davie | Lighthouse Point | Weston
Boca Raton | Delray Beach | Greenacres | Highland Beach | Lake Worth | Lantana | Wellington