Expert Yard Service in Palm Beach & Broward County
Healthy, green lawns with lush shrubs and tropical ornamental plants enhance the beauty and value of your home or business. Many factors contribute to a healthy, green lawn including proper mowing, watering, and fertilizing practices. Without this balance, lawns are subjected to stress, setting the stage for adverse conditions, including disease, insects, and weeds. Petri Pest Control offers lawn & shrub service that takes into account all of the unique traits of your yard.
Get your personalized quote in a few clicks.
Lawn Spraying & Treatment
Petri Pest Control, your neighborhood pest control service, offers a full suite of lawn and shrub care services to residential and commercial properties in Palm Beach County and Broward County. You can count on Petri Pest Control Services – contact us for your pest control needs in South Florida.
General Lawn Program
Total Lawn Program (TLP)
Shrub Spraying
Whitefly Treatment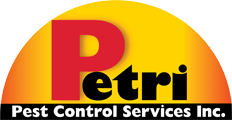 Get an
Instant

Quote Over the Phone
Petri Pest Control gives all customers a FREE initial quote. Fill out the form below to find out how Petri can help you today!
"*" indicates required fields
A Trusted South Florida Lawn & Shrub Care Company
Picturesque, beautiful Florida lawns are the product of proper care in addition to extensive knowledge about lawn and shrub pests and fungus conditions common to Florida turfs, and the skills essential to controlling these pest and disease conditions. Petri Pest Control Services offers residential and commercial customers in Broward County and Palm Beach County an array of services to ensure lawn and shrubs are properly cared for.
Our Lawn & Shrub Care Services
How can we help you today?
Since we've switched to Petri we have had zero issues with pests. They are the most reliable and the best extermination service we have ever had, and that spans over 50 years of living in south Florida. I highly recommend Petri for top service.
We have been using Petri for about 4 years now and I am very happy with the service. Our technician Marion is amazing. He is extremely thorough and does a fantastic job every time he comes. We greatly appreciate the quality of his work and dedication to getting the job done right.
I highly recommend this company for this service. I had 4 very professional servicemen come and take care of the rodents in my attic. Each of them were on time, thorough, caring and professional. They were Justin, Carlos, Greg and Alonzo. I'm very satisfied with their work.
Serving South Florida since 1956
Lawn & Shrub Care in South Florida
Serving Broward County and Palm Beach County
Hollywood | Fort Lauderdale | Pompano Beach | Hallandale Beach | Deerfield Beach | Pembroke Pines | Dania Beach | Plantation | Coral Springs | Coconut Creek | Parkland | Davie | Lighthouse Point | Weston
Boca Raton | Delray Beach | Greenacres | Highland Beach | Lake Worth | Lantana | Wellington