Fewer Pests—More Customers
No matter what type of business you own, Petri Pest Control has a solution for you! Give us a call today for an inspection or to schedule an appointment for commercial pest control. Our experienced commercial exterminators will design a custom plan to get rid of active pest infestations and ensure they don't come back!
Get your personalized quote in a few clicks.
Pest Control for Businesses
of All Sizes
No two businesses are the same. Every industry and workplace has its own unique challenges to overcome. Your pest control is no exception. A single "one-size-fits-all" approach to pest control could never work for every type of business.
That's why Petri doesn't take "one-size-fits-all" approaches. Instead, we design our pest control solutions around your business. For the best results, you need a pest control company that actually understands you. Petri Pest Control can be that company. Our licensed and certified techs are capable of solving a wide variety of pest problems in the most efficient and effective manner for your business.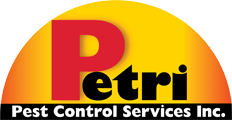 Get an
Instant

Quote Over the Phone
Petri Pest Control gives all customers a FREE initial quote. Fill out the form below to find out how Petri can help you today!
"*" indicates required fields
Take the frustration out of:
Competent Commercial Pest Removal
Reliable Commercial and Industrial Pest Control in South Florida
Petri has an inside pest control program for those accounts that require more frequent inside service. These accounts are usually commercial accounts or condominiums, although Petri will service residential accounts inside on a regular basis if the customer requests this. Commercial and Industrial pest control service generally requires more frequent interior service and at Petri we tailor our approach to the specific needs of the various types of businesses we service
Since we've switched to Petri we have had zero issues with pests. They are the most reliable and the best extermination service we have ever had, and that spans over 50 years of living in south Florida. I highly recommend Petri for top service.
We have been using Petri for about 4 years now and I am very happy with the service. Our technician Marion is amazing. He is extremely thorough and does a fantastic job every time he comes. We greatly appreciate the quality of his work and dedication to getting the job done right.
I highly recommend this company for this service. I had 4 very professional servicemen come and take care of the rodents in my attic. Each of them were on time, thorough, caring and professional. They were Justin, Carlos, Greg and Alonzo. I'm very satisfied with their work.
Are you ready to protect your business from pests?
Pest Control: For Your Business in South Florida
Serving Broward County and Palm Beach County
Hollywood | Fort Lauderdale | Pompano Beach | Hallandale Beach | Deerfield Beach | Pembroke Pines | Dania Beach | Plantation | Coral Springs | Coconut Creek | Parkland | Davie | Lighthouse Point | Weston
Boca Raton | Delray Beach | Greenacres | Highland Beach | Lake Worth | Lantana | Wellington