We'll Evict Your Unwanted Guests
Cockroach Pest Control and Removal
There is nothing quite like finding cockroaches in your home. Petri Pest Control is here to make sure you only have to deal with it once.
Get your personalized quote in a few clicks.
How To Spot A Cockroach Infestation
Cockroach infections can be extremely common. They enter your home looking for food or shelter. Once one cockroach finds food, it will attract others, rapidly leading to an infestation. Since they are nocturnal, you might not see a cockroach in your home but you may find signs of an infestation such as:
Droppings
Casings
Smear marks
Musty odor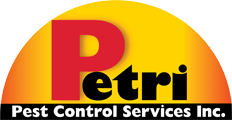 Get an
Instant

Quote Over the Phone
Petri Pest Control gives all customers a FREE initial quote. Fill out the form below to find out how Petri can help you today!
"*" indicates required fields
Cockroach Removal Specialists
A cockroach infestation can be hard to fully eradicate by yourself. They are excellent at adapting to almost any environment and avoiding being caught. Since these pests can be so difficult to eliminate it is important to use an experienced exterminator. Petri Pest Control has over 65 years of experience in exterminating pests. Our technicians will be able to locate the source of any infestation, eliminate the infestation, and ensure they do not return.
If you have a cockroach infestation or would like to learn more about our cockroach extermination and prevention services, contact us today!
Since we've switched to Petri we have had zero issues with pests. They are the most reliable and the best extermination service we have ever had, and that spans over 50 years of living in south Florida. I highly recommend Petri for top service.
We have been using Petri for about 4 years now and I am very happy with the service. Our technician Marion is amazing. He is extremely thorough and does a fantastic job every time he comes. We greatly appreciate the quality of his work and dedication to getting the job done right.
I highly recommend this company for this service. I had 4 very professional servicemen come and take care of the rodents in my attic. Each of them were on time, thorough, caring and professional. They were Justin, Carlos, Greg and Alonzo. I'm very satisfied with their work.
Serving South Florida since 1956
Cockroach Exterminators in South Florida
Serving Broward County and Palm Beach County
Hollywood | Fort Lauderdale | Pompano Beach | Hallandale Beach | Deerfield Beach | Pembroke Pines | Dania Beach | Plantation | Coral Springs | Coconut Creek | Parkland | Davie | Lighthouse Point | Weston
Boca Raton | Delray Beach | Greenacres | Highland Beach | Lake Worth | Lantana | Wellington