We take the sting out of pest control!
Eliminating or removing stinging insect nests is a delicate operation that requires special equipment, protective clothing, and skill. Petri Pest Control has the skill and expertise to protect your south Florida property from bees, wasps and hornets. Call us for bee and wasp control in Broward and Palm Beach County Florida.
Get your personalized quote in a few clicks.
Wasp & Hornet Nest Removal
Spotting a yellow and black striped insect buzzing can cause people to panic. Bees, wasps, and hornets are some of the most feared insects for good reason. Though they're usually not aggressive unless threatened, these flying insects have nasty stings.
For some people, a sting from a bee, wasp, or hornet can cause an allergic reaction and possibly require a visit to the emergency room. That's why you don't want to take chances.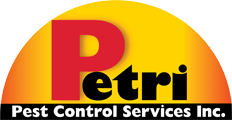 Get an
Instant

Quote Over the Phone
Petri Pest Control gives all customers a FREE initial quote. Fill out the form below to find out how Petri can help you today!
"*" indicates required fields
Stinging Pest Control & Removal
Bees, wasps, and hornets are extremely helpful to the environment. They pollinate flowers, fruits and vegetables, and keep harmful insects out of your garden. Even though they are beneficial, they can also pose a risk to your family when they get too close.
If you're concerned, just call Petri. Since 1956, we've been exterminating pests from homes and businesses in Palm Beach and Broward Counties. Our technicians will work hard to make sure you are able to enjoy your outdoor areas without the fear of getting stung.
Contact us today for a free quote, and more information on keeping bees, wasps and hornets away from your home!
Since we've switched to Petri we have had zero issues with pests. They are the most reliable and the best extermination service we have ever had, and that spans over 50 years of living in south Florida. I highly recommend Petri for top service.
We have been using Petri for about 4 years now and I am very happy with the service. Our technician Marion is amazing. He is extremely thorough and does a fantastic job every time he comes. We greatly appreciate the quality of his work and dedication to getting the job done right.
I highly recommend this company for this service. I had 4 very professional servicemen come and take care of the rodents in my attic. Each of them were on time, thorough, caring and professional. They were Justin, Carlos, Greg and Alonzo. I'm very satisfied with their work.
Serving South Florida since 1956
Bee & Wasp Control in South Florida
Serving Broward County and Palm Beach County
Hollywood | Fort Lauderdale | Pompano Beach | Hallandale Beach | Deerfield Beach | Pembroke Pines | Dania Beach | Plantation | Coral Springs | Coconut Creek | Parkland | Davie | Lighthouse Point | Weston
Boca Raton | Delray Beach | Greenacres | Highland Beach | Lake Worth | Lantana | Wellington